Resources
Interested in learning more about the Sentinel Landscapes Partnership? Explore the content below for useful reports, webinars, and background material on our partnership. For additional resources on individual sentinel landscapes, please visit the landscape's page located under the "Landscapes" tab.
Video
Reports & Documents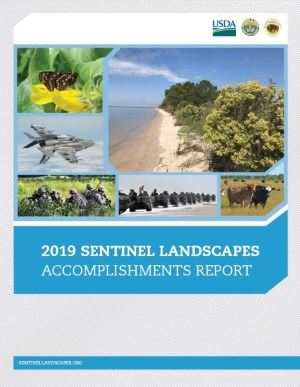 2019 Sentinel Landscapes Accomplishments Report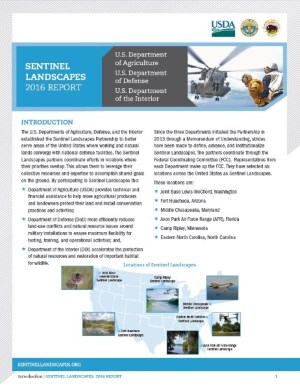 2016 Sentinel Landscapes Accomplishments Report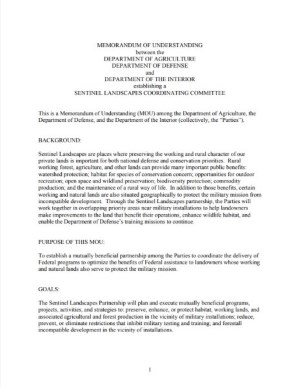 Memorandum of Understanding—Department of Defense, Agriculture, and the Interior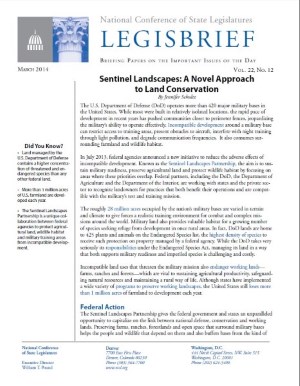 National Conference of State Legislatures Legisbrief – "Sentinel Landscapes: A Novel Approach to Land Conservation"
Webinars
Wednesday, May 23, 2018
Sentinel Landscapes and States: Case Studies of State Involvement in the Sentinel Landscapes Partnership
Wednesday, December 7, 2016
How to Submit an Application to Become a Sentinel Landscapes Partnership