Camp Ripley Sentinel Landscape
Minnesota

Established 2015
About
The Camp Ripley Sentinel Landscape covers over 805,000 acres of land along the northern stretch of the Mississippi River and is anchored by the main National Guard Training Center for units from Minnesota, North Dakota, South Dakota, Wisconsin, Iowa, Ohio, and Illinois. The sentinel landscape also encompasses 40 minor watersheds, 50 miles of the Mississippi River, 49,000 acres of water bodies, the Crane Meadows National Wildlife Refuge, and 42,000 acres of public land. Since 2015, Camp Ripley Sentinel Landscape partners have pursued innovative, grassroots projects that protect agricultural and recreational land around the installation. As a result, the sentinel landscape has improved the quality of water entering the Mississippi River, preserved critical habitat corridors, bolstered local agricultural economies, and enabled Camp Ripley to conduct year-round training activities with limited restrictions.
Interactive Landscape Map
Total Funding by Partner
Partner Funding Through Fiscal Year 2018 In Millions

| | | | | |
| --- | --- | --- | --- | --- |
| USDA | $0.80M | $0.80M | $0.50M | $1.20M |
| DoD | $2.80M | $3.60M | $8.90M | $4.10M |
| State | $6.40M | $8.30M | $3.70M | $6.90M |
Total Acres Protected and Enrolled
| | |
| --- | --- |
| Acres Protected | 8556.00 |
| Acres Enrolled | 50585.87 |
Partnership Highlights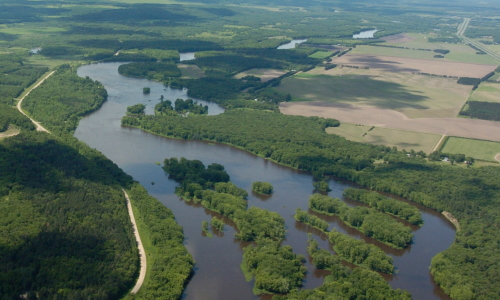 Minnesota State Legislature Recognizes the Camp Ripley Sentinel Landscape
In 2015, Minnesota became the first state to recognize a sentinel landscape in law. The state's legislature passed M.S. 190.33, which tasked the Minnesota Department of Natural Resources, the Board of Water and Soil Resources, the Department of Military Affairs, and the Department of Agriculture, with developing a suite of implementation tools that provide technical and financial assistance to landowners within the Camp Ripley Sentinel Landscape.
Strengthening Military Readiness at Camp Ripley
Funding acquired through the Department of Defense's Readiness and Environmental Protection Integration Program has helped to mitigate encroachment challenges by protecting over 26,000 acres of land around Camp Ripley. These projects increase training flexibility at Camp Ripley by preventing large-scale residential and commercial development that is incompatible with the installation's national defense mission.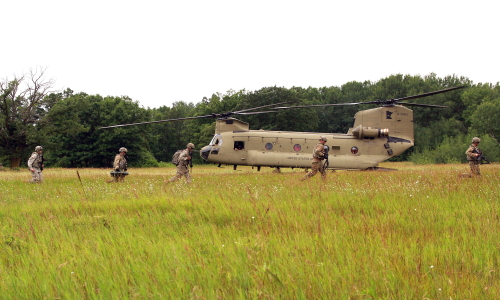 Local Businesses Support Conservation and Veterans
In 2018, Minnesota Power, a regional utility company and veteran's advocate, dedicated land within the Camp Ripley Sentinel Landscape as the first Veteran Memorial Yellow Ribbon Forest. The protected forest increases public access to recreation and provides citizens with the opportunity to reflect on the service and sacrifice of veterans. Camp Ripley and Minnesota Power also partnered with a local brewery that year to host events which raised funds for reforestation efforts on and around the installation.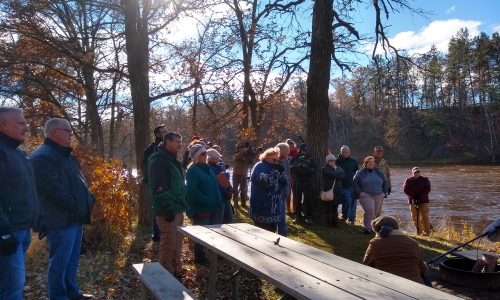 Partners Work Together to Create an Outdoor Classroom
Camp Ripley and the City of Baxter are in the process of acquiring a property along the Mississippi River that will provide a local middle school with access to an outdoor classroom. The project leverages funds from Department of Defense's Readiness and Environmental Protection Integration Program and the Minnesota Environment and Natural Resources Trust Fund. The overarching goal of the effort is to grant children the opportunity to explore nature, while also preventing large-scale residential development next to Camp Ripley.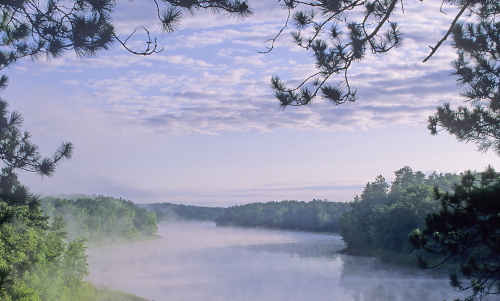 Improving Minnesota's Water Quality
In 2017, the Natural Resource Conservation Service's (NRCS) Regional Conservation Partnership Program granted sentinel landscape partners $2.8 million to execute conservation easements that will promote clean water, prevent erosion, and enhance wildlife habitat. These projects will build upon the existing 39,000 acres of working land that landowners have voluntarily enrolled in conservation programs through NRCS. To learn more about landowner assistance opportunities, please visit our interactive landowner resources tool.
In The News
Collaborative Efforts Improve Land Use and Water Quality in Mississippi Watershed

Landowner benefits from enrollment in NRCS-CRP program for tree planting on an Army Compatible Use Buffer Re-invest In Minnesota easement.

Read More
Resources
2019 Sentinel Landscapes Accomplishments Report

Camp Ripley Sentinel Landscape Fact Sheet

Camp Ripley Sentinel Landscape Strategic Plan
Meet the Coordinator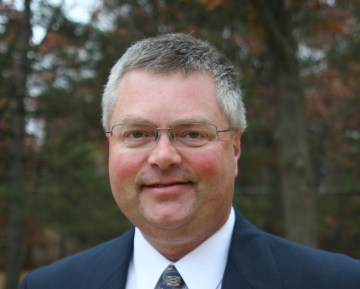 Todd Holman
campripley@sentinellandscapes.org
Todd is the Mississippi Headwaters Program Director for the MN-ND-SD Chapter of The Nature Conservancy. Todd coordinates the Camp Ripley Sentinel Landscape program, facilitates the North Central Conservation Roundtable consortium and has developed protection programs in the Pine River, Crow Wing River and upper Mississippi watersheds. Within these Mississippi Headwaters partnerships, Todd helped guide the Conservancy's multiple benefits science and protection prioritization into local and state level plan documents. Todd also developed partner capacity with local, state, federal and private fund support. Todd is a graduate of the University of Minnesota.