Joint Base Lewis McChord Sentinel Landscape
Washington

Established 2013
About
The Joint Base Lewis McChord (JBLM) Sentinel Landscape hosts the third largest installation in the U.S. Army, which is home to 43,000 soldiers and airmen. The sentinel landscape also supports the majority of the remaining native prairie habitat in Washington's south Puget Sound. Once extending over 150,000 acres, this critical ecological asset now covers only 23,000 acres, 90 percent of which is located on JBLM. As a result, multiple species listed under the Endangered Species Act that depend on prairie habitat—such as the Taylor's checkerspot butterfly, the streaked horned lark, and the Mazama pocket gopher—seek refuge on the installation. Since receiving designation in 2013, JBLM Sentinel Landscape partners have worked closely with private landowners to enact conservation measures aimed at strengthening military readiness through the recovery of threatened and endangered species.
Interactive Landscape Map
Total Funding by Partner
Partner Funding Through Fiscal Year 2018 In Millions

| | | | | | | | |
| --- | --- | --- | --- | --- | --- | --- | --- |
| USDA | $0.60M | $0.50M | $0.30M | $4.30M | $0.60M | $7.70M | $5.30M |
| DoD | $1.50M | $6.50M | $1.60M | $1.70M | $0.80M | $0.00M | $0.00M |
| State | $0.80M | $0.60M | $0.30M | $3.50M | $3.70M | $0.70M | $0.70M |
| Private | $1.20M | $2.00M | $1.10M | $1.60M | $0.50M | $0.20M | $0.10M |
| DOI | $1.20M | $1.00M | $0.40M | $2.50M | $3.70M | $2.10M | $0.30M |
| Local | $0.10M | $1.00M | $1.50M | $1.50M | $0.70M | $0.90M | $0.50M |
Total Acres Protected and Enrolled
| | |
| --- | --- |
| Acres Protected | 18382.00 |
| Acres Enrolled | 78874.04 |
Partnership Highlights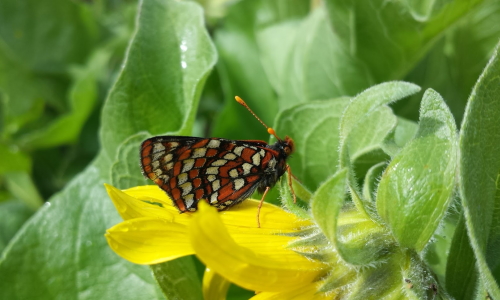 Strengthening Military Readiness through Endangered Species Recovery
Joint Base Lewis McChord Sentinel Landscape partners have worked together to alleviate environmental training restrictions on the U.S. Army and Air Force by supporting the recovery of the endangered Taylor's checkerspot butterfly. In 2007, sentinel landscape partners introduced the butterfly onto a permanently protected property adjacent to JBLM where conservation efforts had been underway to restore the butterfly's native prairie habitat. These efforts culminated in 2013, when the Taylor's checkerspot butterfly population increased significantly and expanded its boundaries beyond the original introduction point. Building off this success, JBLM and the U.S. Fish and Wildlife Service are now working together to develop a formal species-crediting strategy that will ease Endangered Species Act- related restrictions on the installation.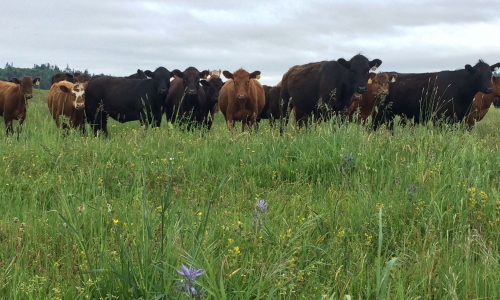 Advancing Conservation Opportunities on Agricultural Lands
In 2018, a research collaborative of sentinel landscape partners, including Thurston County, the Center for Natural Lands Management, and Washington State University, received a grant from the U.S. Department of Agriculture's s Western Sustainable Agriculture Research and Education Institution to evaluate how agricultural practices can improve the conservation value of working lands for prairie ecosystems. The objective of the project is to quantify the ecological benefits associated with such practices, and thereby increase opportunities for working landowners to receive technical or financial assistance related to habitat management.
In The News
Endangered Butterflies Rebound in South Sound Prairies

In this article, Nisqually Valley News examines how scientists at the Washington State Department of Fish and Wildlife collaborated with Joint Base Lewis McChord to successfully reintroduce the endangered Taylor's checkerspot butterfly into the South Sound prairies.

Read More
Resources
2019 Sentinel Landscapes Accomplishments Report

Joint Base Lewis McChord Sentinel Landscape Fact Sheet
Meet the Coordinator
Charlene Andrade
Charlene Andrade is the Watershed Program Manager for Washington State's Department of Commerce, where she is responsible for assisting local governments with managing conservation, protection and environmental goals with growth and development needs of the state. Charlene coordinates the Joint Base Lewis McChord Sentinel Landscape Partnership which brings together partners in working lands, conservation and military readiness to progress innovative conservation and community goals. Andrade is a graduate of the University of California and has over 20 years of experience with farmland conservation, endangered species recovery, and military land use planning.
"Thurston Conservation District supports the mission of the Joint Base Lewis-McChord Sentinel Landscape because it embodies the mission and values of our organization – to work with private landowners and partners to protect our vital agricultural economy, while conserving endangered species habitat. Engaging our military community in agricultural and conservation efforts in our region provides a strong pipeline of stewards of our South Puget Sound's valuable natural resources, while also ensuring our that these important landscapes are preserved for future generations. We value the inclusion of our local landowner and agricultural community in our local Sentinel Landscape, where their needs and barriers are included in project development and execution. This is critical to the success our region's shared goals!"